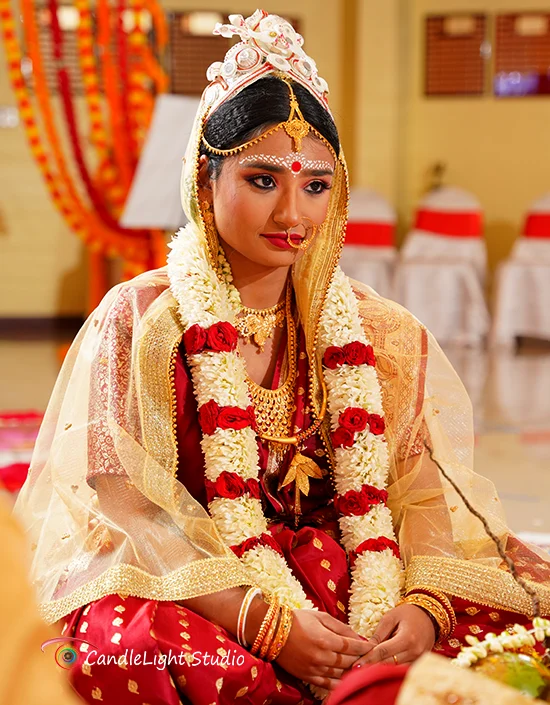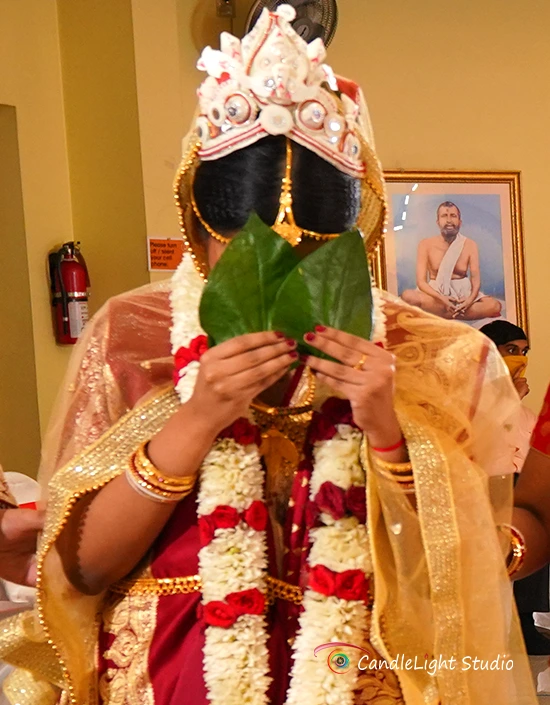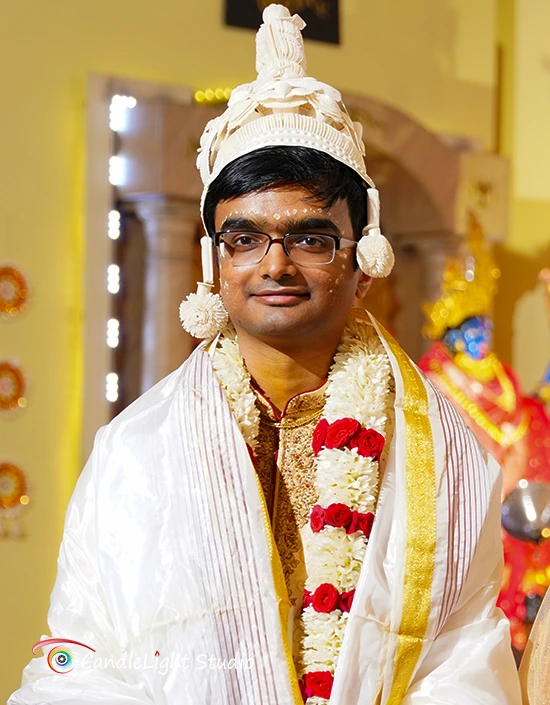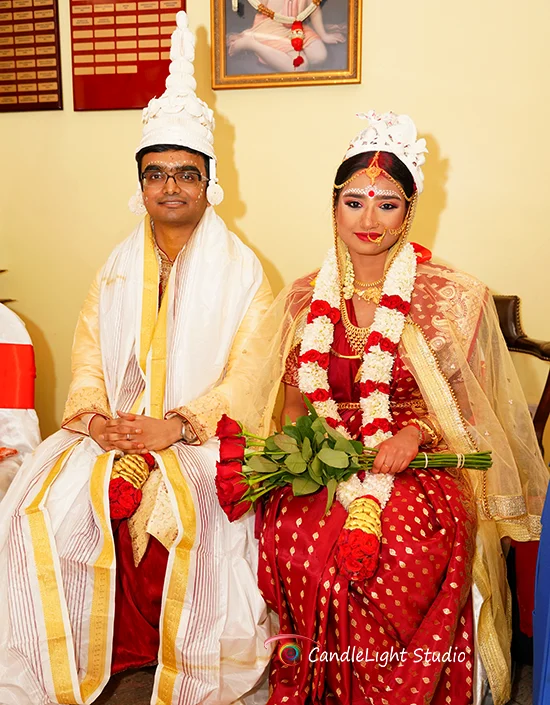 Affordable Bengali Wedding Photography Near Me
Affordable Bengali Wedding Photographers Near Me for Gaye Holud, Pre-wedding, Engagement, and Wedding Photography and Videography.
Unique pre-wedding ceremonies in Bengali weddings. Bengali Wedding: The Traditions and Rituals of a Biye
The Bengali version of the Engagement ceremony or Sagai is called Aashirbaad. In-laws bless the Bengali bride and groom with gold jewelry and clothes. Haldi ceremony or Gaye Holud is the turmeric paste applied to the bride by the women in the family. A Bengali bride usually wears a cotton yellow saree during the Haldi Ceremony.
Groom's mother hands him the Dorpon which he carries throughout the wedding. The mother ties red threads and Tulsi Mala on his neck as a blessing on his new journey.
Saat Paak takes place right after the bride enters the wedding mandap while keeping her face covered with betel leaves.
The bride and the sit facing each other and the bride's father tie their knot. This is the Kanyadaan ritual also known as Sampradan in Bengali weddings. Bashi Biye is performed after the Kanyadan.
Bengali weddings are traditionally long and full of rituals and customs.